Build
healthy

meeting habits

. Avoid overload.

Join us LIVE on March 14th to get an exclusive look at all the new features in Fellow 4.1 🚀

Watch the replay below ⬇️
Attend LIVE to get 3 awesome things:
🧢 Get a chance to win 1 of 3 $100 Fellow SWAG gift cards
☕️ FREE coffee for 100 live attendees
🤩 Live Q&A with Fellow's CEO
Live
Tuesday, March 14th, 2023, 12:00 – 1:00 PM ET (recording available for registrants)
Habits to boost meeting efficiency and avoid overload.
Are you feeling overwhelmed by unproductive meetings? It's time to take a step back and make sure all your meetings have a clear purpose.

In this launch event, you'll learn four key components to effective meetings that will help you limit time spent in unproductive meetings. 🚀
Register now
Live Q&A with Fellow's CEO 👋
Don't miss the opportunity to interact with Aydin Mirzaee – CEO and Co-Founder at Fellow!

Aydin will answer any questions you may have about our product vision, the stories behind the new features, or anything else on your mind! 💬
Register now
A sneak peek into Fellow 4.1 👀
✔ The most highly requested feature is here…

✔ Features to make sure you have the productive meeting fundamentals secured. 🔒

✔ Improving communication and collaboration to get more done, faster.
Register now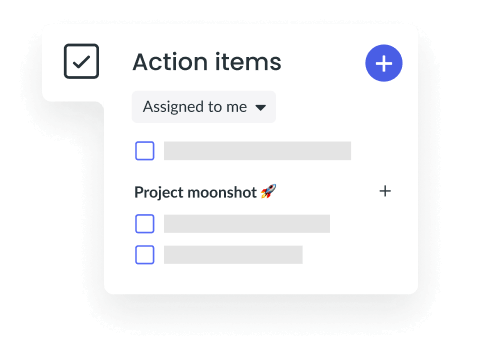 Run delightful meetings with Fellow
See why leaders in 100+ countries are using it today.
"Fellow solves three key problems around running meetings. First, creating the agenda. Then, with the ability to take notes, meeting management becomes much simpler. And finally, tracking the action items that come out of every meeting. Having everything in Fellow means we can track it and follow up on it."

Mychelle Mollot

Chief Marketing Officer