Objectives and Key Results (OKRs)
Track objectives as part of your meeting workflow
Stay on top of your team's goals by clearly recording, defining, and tracking the progress of your OKRs in Fellow's Objectives tool. The best part? You can quickly review those objectives during your team meetings!
Trusted and loved by the world's best teams
How Objectives work in Fellow
Define a cycle

This is the time period when the goal is being worked on? Q1 2022? Cycle D?

Add team objectives

Write competitive goals for department, teams, and/or individuals.

Specify key results

For each objective, outline the steps or components needed to achieve the goal. Typically these are metrics or quantifiable achievements

Stay on track

Review goals progress during team meetings or check-ins by adding an Objective tab to your meetings
Easily review OKRs during meetings
OKRs are typically ambitious goals that need time and focus to be achieved. So it's important to catch at-risk goals early while there's still time to fix them. But if you only review your OKRs sporadically, at-risk objectives can easily go unnoticed.

With the Objective tab in Fellow, link your objectives with a team meeting – making it easy to review progress, resolve challenges, and keep all OKRs on track.

Get Started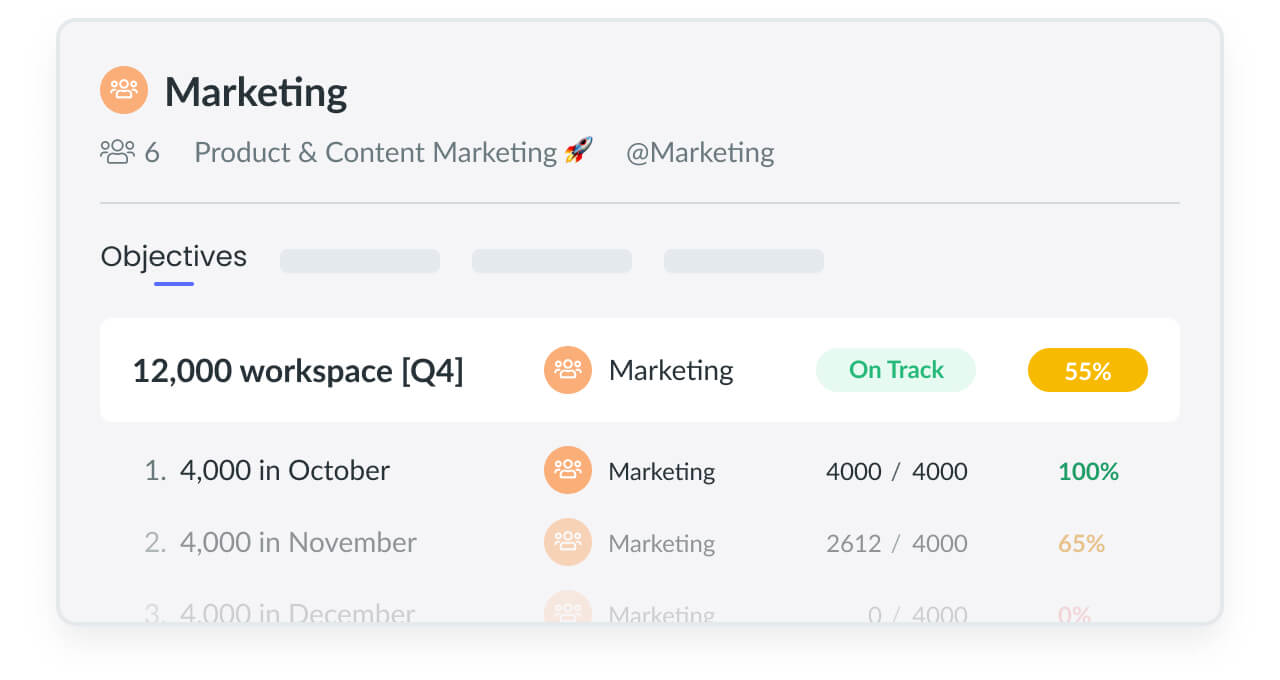 Simplify goal-setting
Setting OKRs can hyper-focus individuals towards achieving certain goals. But if the process of setting OKRs is time-consuming, frustrating, or difficult your team will be less likely to create these goals in the first place.

Fellow makes it easy to create new objectives, specify key results, track progress, and update contributors. Each team member can create their own private or public OKRs or create team-wide objectives. All they'll need to do is visit the My Objectives section.

Get Started
Pro Tip
As progress is made on each objective, the overall progress bar will change from orange (0%) to green (100%)!
Be transparent about company goals
Making company goals transparent can help improve overall workplace happiness, engagement, and alignment. These goals help employees see the bigger picture and understand how they can contribute.

Sounds great right? But how can one share these goals? With Fellow's objective section, all team members will be able to see any objectives marked as public. Different departments can view other departments goals that they may not ordinarily have access to.

Everyone gains context and visibility

Get Started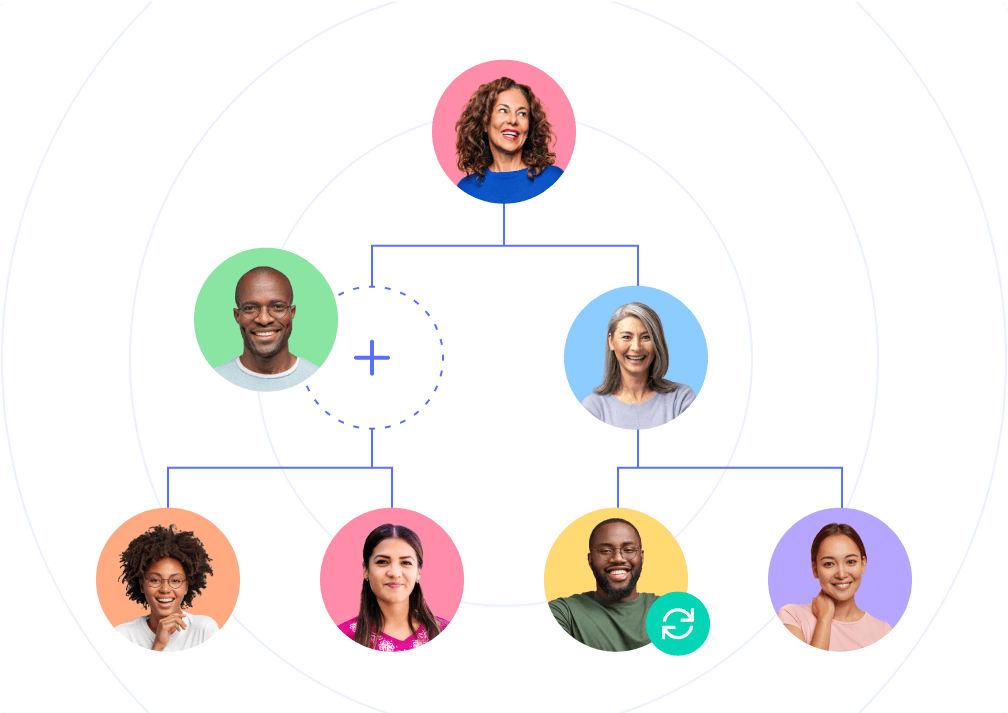 "Fellow solves three key problems around running meetings. First, creating the agenda. Then, with the ability to take notes, meeting management becomes much simpler. And finally, tracking the action items that come out of every meeting. Having everything in Fellow means we can track it and follow up on it"

Mychelle Mollot

Chief Marketing Officer
Run delightful meetings with Fellow
See why leaders in 100+ countries are using it today.
Log in