360 Degree Feedback Reviews
Efficiently gather comprehensive 360 degree feedback
Fellow's 360 degree feedback tool makes it easy to send out the right feedback questions to the right people for all of your direct reports.
Trusted and loved by the world's best teams
A clear reflection of how your direct report is doing
At its core, a 360 evaluation is about gathering feedback about a team member's performance from their peers, their managers, their direct reports, and themselves.

Use Fellow's 360 degree feedback tool to customize the questions for each group, send out the requests, then have all the feedback gathered in one place for easy review. #simple
Request a demo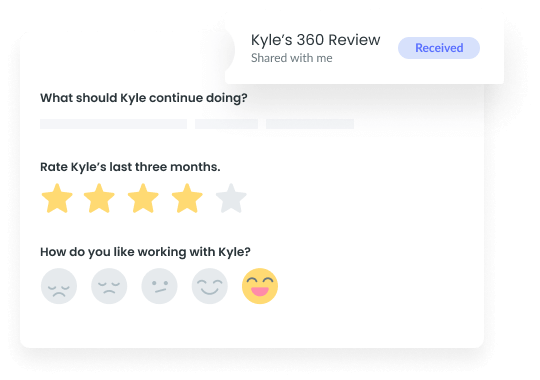 Quickly send out 360 feedback requests
Creating and sending out feedback requests shouldn't take all day. But if there's a lot of admin steps required, these feedback requests can distract you from all your other tasks and cause work to pile up.

With Fellow's 360 degree feedback tool, quickly batch send out requests about all your direct reports in a fraction of the time – leaving you more time to do your other work.
Request a demo
Ask the right people
For 360 feedback, it's important to gather responses from the people who work closest with the person. Otherwise, getting responses from the wrong people can give you a skewed view of what's going on.

When starting a 360-degree feedback request, Fellow will automatically suggest the people who you should be asking and automatically fill out the manager and direct report.
Request a demo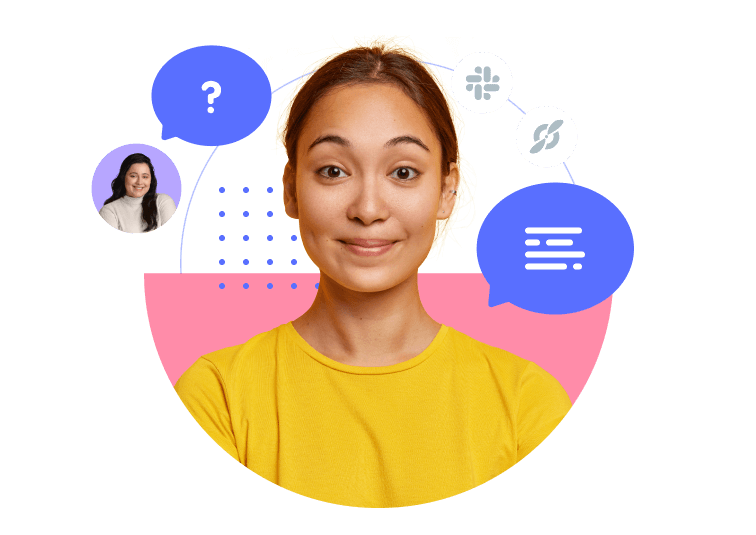 "One of the best additions to our feedback loop has been the company-wide adoption of Fellow. It provides an amazing platform for constant conversations and direct feedback between managers and direct reports."

Justin Schiefner

Director of People and Culture
Run delightful meetings with Fellow
See why leaders in 100+ countries are using it today.
Log in