Remote one-on-one meeting software for managers and their teams
Fellow makes it easier for managers and their direct reports to collaborate on talking points, exchange feedback, and have engaging conversations from anywhere.
Trusted and loved by the world's best teams
One-on-ones are critical in a remote environment
One-on-one meetings help managers build trust with their direct reports. In a remote work environment, they also help to build better relationships, uncover issues, and keep motivation and productivity high.
Pro Tip
Your one-on-ones shouldn't be status updates. Use this time to connect with your team members and fuel their growth.
A remote one-on-one tool can help you and your team…
Stay organized

Keep conversations with your direct reports in one place, look back on past notes, and never forget what was said.

Show up prepared

Collaborate on a meeting agenda that inspires a thoughtful two-sided conversation.

Save time

Carry over incomplete talking points and action items from previous one-on-one meetings.

Exchange feedback

Use suggested questions and templates to inspire real-time conversations about growth.
Never forget what was discussed
Show your direct reports that you care by remembering what they said during past meetings.

With Fellow, you can see a history of every remote 1-on-1 conversation you've had and ensure that you're staying focused on important decisions and action items.
Try it for free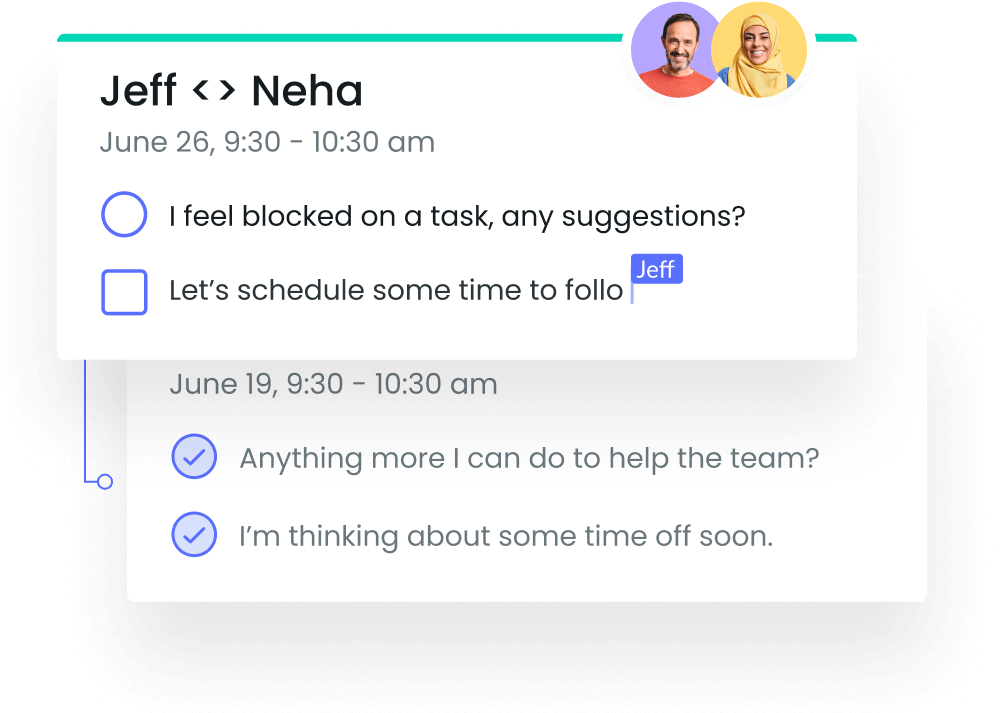 Promote a growth mindset
In a remote setting, it's easy for work to feel transactional. The best managers know that in a remote world, maintaining "human-ness" is key.

With Fellow, you can help your team to achieve their goals by offering them a dedicated space to set priorities and visualize their progress.
Try it for free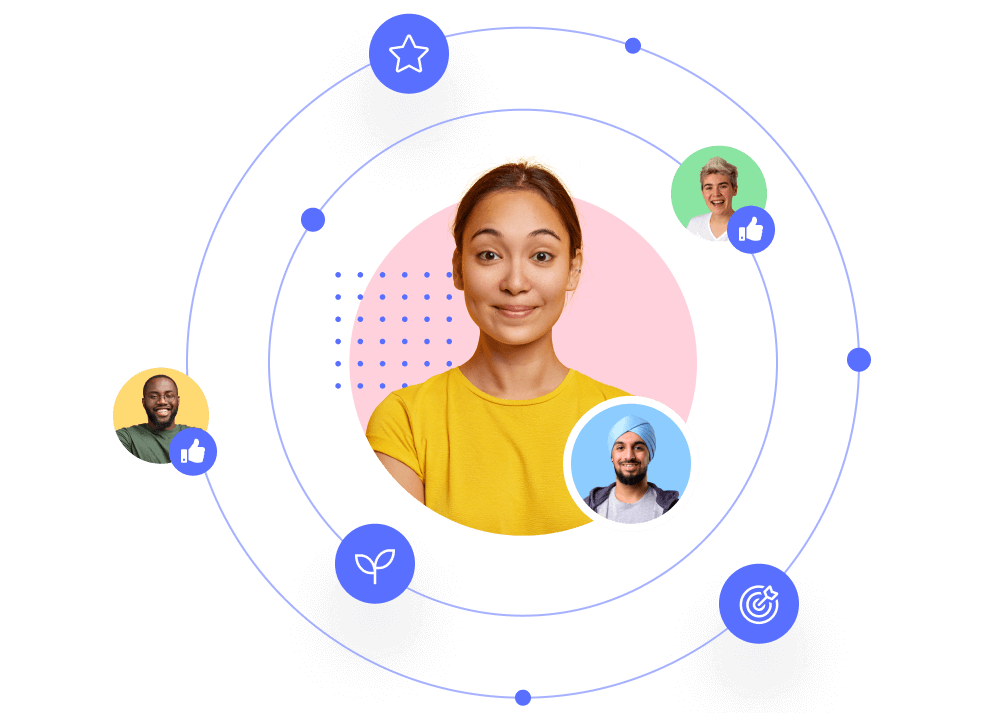 Talk about the right things
Say good-bye to awkward silences and status updates.

Fellow's library of 200+ suggested questions and pre-built templates will help you maintain consistency and spark engaging conversations.
Try it for free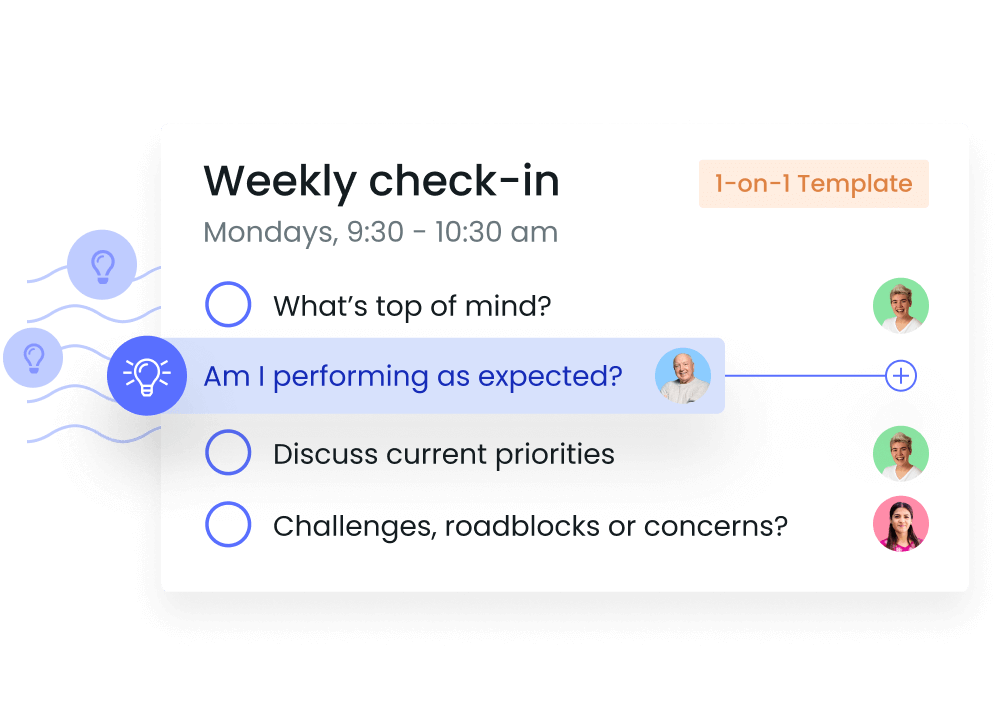 Free resources to
Level-up your remote 1-on-1 meetings
"Fellow helps my team have more collaborative one-on-one meetings. My teammates love capturing their own agenda items, and getting prompted is super handy when jumping from one meeting to the next."

Sabrina Leblanc

Senior Director of Customer Success
ON-DEMAND WEBINAR
7 Mistakes Managers Make in One-on-One Meetings and How to Fix Them
If you want to have better one-on-one meetings that go from awkward to awesome, register, and watch this on-demand webinar on 1-on-1s.
Get access now