Workspace Analytics
Visualize how your team uses Fellow
Gain insight about meeting frequency, productivity, and your company's feedback culture.
Trusted and loved by the world's best teams
Analyze meeting trends to make informed decisions
In a remote world, it can be impossible to know how many meetings are happening. Without this info, it can be hard to tell if your team is suffering from meeting too much or too little.

With Fellow's Workspace Analytics, you'll be able to see the "big picture" of your workspace's meeting habits. Which means you'll learn your team's busiest days and be able to plan around that.

Request a demo
Understand your team's 1-on-1 habits
Discover which team members are "1-on-1 all stars" who hold regular 1-on-1s with their direct reports. And which team members might be struggling setting up these meetings.

These insights can help you ensure that your team has the right tools to grow professionally.
Request a demo
Illustrate your feedback culture
Experts agree that feedback should be exchanged frequently. Unfortunately, some managers only exchange feedback during performance review cycles.

With Analytics, you can get a pulse check on your company's feedback culture and encourage leaders to exchange ongoing feedback.
Request a demo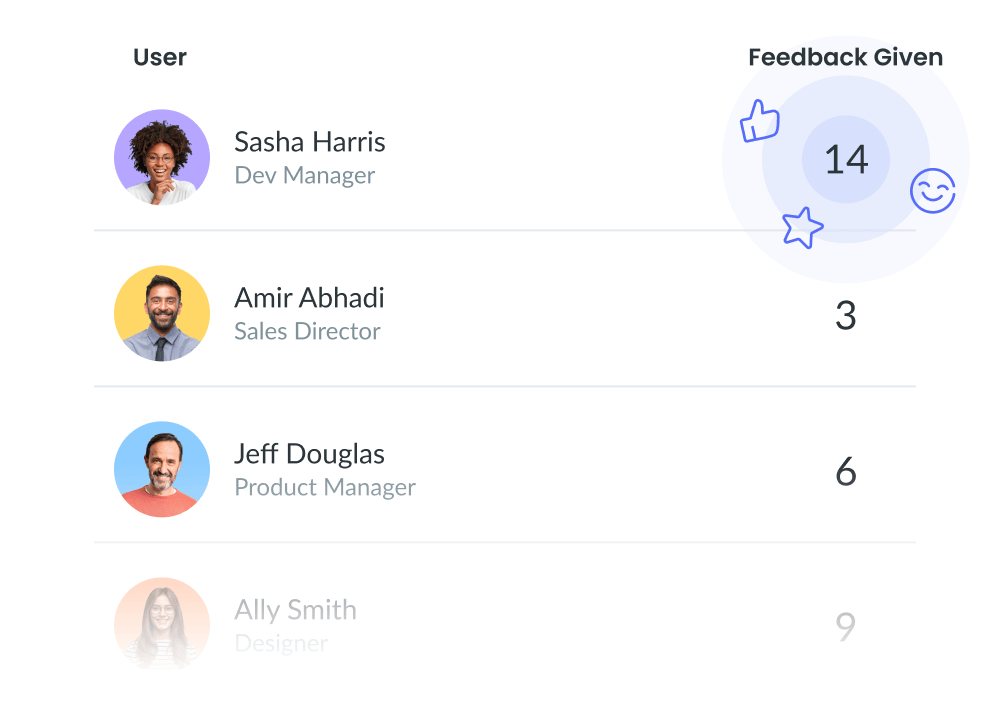 "One of the best additions to our feedback loop has been the company-wide adoption of Fellow. It provides an amazing platform for constant conversations and direct feedback between managers and direct reports."

Justin Schiefner

Director of People and Culture
Run delightful meetings with Fellow
See why leaders in 100+ countries are using it today.
Log in