Run effective, engaged remote meetings from anywhere
Keep your virtual meetings on track with Fellow's collaborative agendas, real-time notetaking, and feedback.
Running Remote attendees can enter 'RunningRemote' at checkout to extend your trial of Fellow Pro to 3-months.
Trusted and loved by the world's best teams
Why is remote meeting engagement important?
As teams move towards remote work, virtual meetings are becoming just as common as in-person meetings. Engaged remote meetings will keep your team connected, collaborative, and productive.
Pro Tip
Assign and rotate the roles of facilitator, timekeeper, and notetaker. This will get everyone involved and invested in the success of the meeting.
How to make your remote meetings worth showing up to…
Show up prepared

Collaborate on a meeting agenda that inspires a productive conversation.

Make video a priority

Use video to make your virtual meeting a more engaging experience.

Save time

Carry over incomplete talking points and action items from previous team meetings.

Exchange feedback

Ask your team for suggestions and feedback about your remote meetings.
Show up prepared
Preparation is the key to productive remote meetings.

Fellow encourages your team to review agendas, decisions, and previously assigned action items before every meeting.
Try it for free
Keep your remote meetings on-track
Avoid interruptions and unbalanced participation by following a single meeting agenda.

Fellow makes it easy for everyone in the meeting to collaborate on notes in real-time and jot down thoughts and ideas while others are speaking.
Try it for free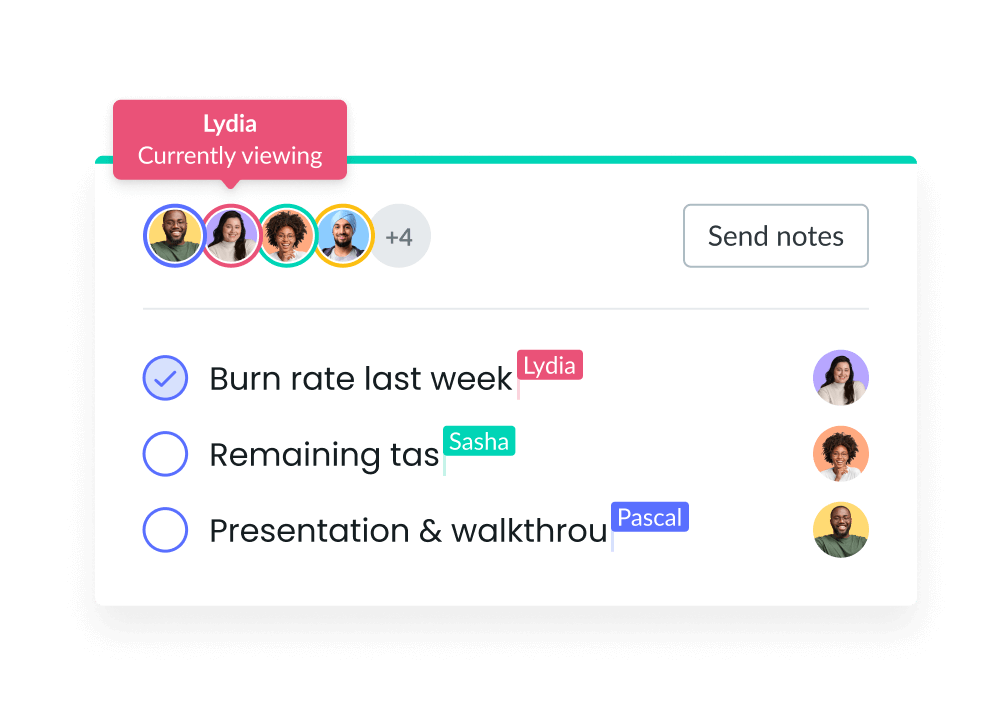 Know who is doing what, by when
Communication and accountability are at the heart of high-performing remote teams.

Fellow provides one single source of truth for all your meeting action items, so everyone stays accountable and connected, even when you're distributed.
Try it for free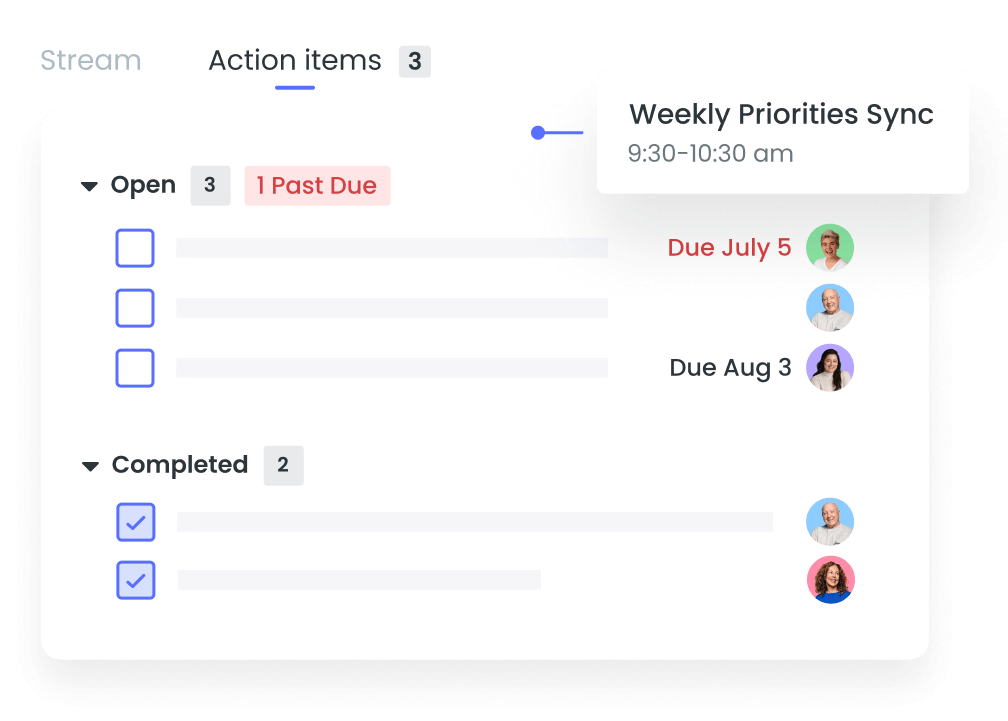 Remote Meeting Agenda Templates
Get started with our remote meeting templates
"Fellow has completely changed the way we manage remote meetings. With 100+ people in 32 different countries, Fellow was one of the tools that took our remote meetings from confusion to clarity."

Liam Martin

Co-Founder & Remote Work Advocate
ON-DEMAND WEBINAR
5 Best Practices to Run Effective Remote Meetings with Fellow
If you're looking to increase your remote meeting productivity, and learn more about how Fellow can help you do that, watch this on-demand webinar.
Get access now