01
Job van der Voort was the former VP of Product at GitLab and the current CEO at Remote where he uses his matchless talent and years of professional experience to provide companies from around the world with global talent solutions.
Listen to this episode (or read the transcript below) to learn more about how Job van der Voort strives to offer flexibility, speed, and cost-efficiency to companies that are eager to hire global talent.
1 Who has been your most memorable boss?
Before getting into tech, I worked in science and I worked with an amazing neuroscientist named Alfonso Renart and he wasn't an easy boss. He was very direct, like if you were discussing something and you didn't know what you were talking about you would want to make sure that you knew what you were talking about and I really enjoyed that. Secondly is of course the CEO of GitLab. He was very direct and opinionated, and I enjoyed working with him very much because of those reasons.
2 When did you first become a leader of a team?
When I stepped out of science, I started my own start-up that went nowhere but it was the first time I managed a little team. Following that I worked as a programmer where I also managed a small team. I think the first time that I took it more seriously was when I started to build out a product team at GitLab.
3 Has your leadership style evolved or were there any mistakes that you made early on?
I was very aware that I was a micromanager and I think it's really important to understand that there's a difference between micromanaging and caring about details and that was definitely a mistake that I made early on. At GitLab I would get the urge to give a product manager all the space in the world to fully own something but there were a few occasions where I felt like there were obvious mistakes that I could have easily prevented. The lesson that I took away from it was to find a better balance. I may have been a bit too cautious in terms of avoiding micromanaging but looking back I would improve not necessarily by micromanaging but by making sure that the work had my stamp of approval.
4 What drives your passion and obsession with remote working?
I started working remotely when I joined GitLab, and it was really nice because my girlfriend at the time and my current wife had just moved from Portugal and I was living in the Netherlands and it allowed us to immediately have the freedom to move wherever we wanted. I started to notice that there were massive benefits both for the individuals we were hiring and the company. It's very cool to be able to hire the best person on the planet for the job and not feel like we have to recruit from a certain town or fly people over.
5 What do you think the future of remote work will look like?
I used to say that it would take another 5 to 10 years before the majority of companies would embrace remote work but everything has been fast tracked because of COVID. I think the majority of companies will continue to allow for some form of remote work and I think that the number of organizations that have physical offices will continue to decrease over time. I also think there will be a ton of co-working spaces because actually being able to work with people is great.
6 Do you have a specific way of handling loneliness or other remote work obstacles?
We've had a hundred plus years of learning how to work in an office and we now have to learn how to work remotely because it's a completely different thing. You should ensure that the tools that you use to work with your colleagues are collaborative and safe and allow you to see each other's work. I also think that to build a remote culture you have to move away from things that happen implicitly because you're in the same space or office. You have to create opportunities and spend time and money as a leader to create tools for people to bond and get to know each other.
I have a lot of concrete examples, at Remote for example we have a daily team call where we spend time getting to know each other. In our case, we have a question of the day where we ask some questions like if you had to give up either cheese or chocolate, which one would you give up? Sometimes it's more serious than that and you quickly get into funny things and it's a really great way to connect with each other and build connections. We also use the time to talk about anything new that's happening in the company but it's really the little things that make a big difference.
7 Do you think it's harder to build a remote culture?
It is harder and you have to work at it but the benefits of remote work far outweigh the downfalls. I think it's important to realize that when we're in an office the physical distance is often the emotional distance you have between people and that disappears when you work remotely because the physical distance is the same for everybody. In a remote organization, the distance between everyone is identical so it's easier to create a sense of togetherness and connection and that can be a massive advantage. Ultimately it is harder because you have to work for it instead of it happening naturally but if you work for it the ball can ultimately become stronger.
8 How do you narrow down a list of candidates when you hire globally?
I think the process starts with a really good job description because if you don't have a good job description it's going to be very hard to figure out how you're going to select a candidate, so I think that's a very important start. You also have to think about how you want to put together the team and determine where the person will fit in.
Another recommendation I have is to have some overlap in the working hours of people and be explicit about what your working hours are because if you're a properly distributed company you'll forget about the traditional 9 to 5 model because it doesn't mean anything amongst time zones. Additionally, if you're sifting through a lot of candidates you have to be very clear about what you want. If you're a small company that is just starting out, you have to be very harsh because you'll be rejecting tons of applicants that don't meet the criteria that you set upfront.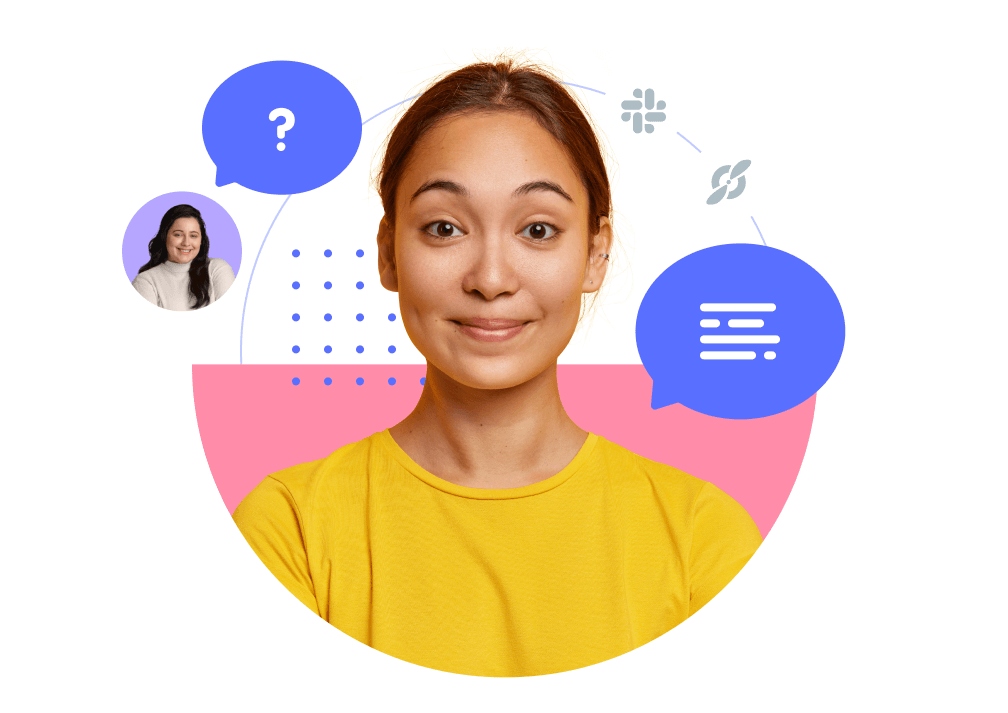 9 How does Remote streamline the process of hiring globally?
We make it possible for companies to employ anyone from anywhere in the world by acting as an employer of record which means we have our own entity for every country that we're active in. We can employ people locally for someone else and provide payroll and benefits, and anything else that comes with it.
Let's say you hire Jane here in Portugal, you employ Jane through remote.com which means she gets a local payslip and all of the expected benefits. All you have to handle as the employer is one single invoice that you receive from us every month which means you can treat Jane like any other employee. Learn more about remote.com here.
10 Is Remote liable if something goes wrong?
Our contracts are watertight meaning it's more likely that you're going to avoid problems when you employ someone through us versus doing it yourself. We use our expertise to provide both the employer and the employee with confidence so both parties feel protected.
11 Did you make any mistakes at GitLab that you won't repeat at remote?
GitLab has a very strong culture of iteration and I think that it's very powerful and important, but I think we always pushed really hard for small iterations and shipping things very early on. We still like to follow similar processes at Remote but were constantly pushing for a more polished result. At GitLab, we would try to solve problems and build features very quickly and things wouldn't end up being super-fast or efficient and it's very different at Remote because we're handling one of the most important things which is money. Money that is used to pay healthcare bills and rent so we can't make any mistakes and that's why we work so hard to make sure that everything is polished.
12 What do you think of synchronous meetings versus asynchronous meetings?
I have one colleague Elisa that's in San Francisco so there's an eight-hour time difference between her and I, so we do have meetings together when our working times overlap and the other work we do is essentially asynchronous. I think it's important to acknowledge the fact that it is great to have meaning because it allows you to go back and forth really, really fast. We also make sure that all the work that we can do asynchronously, we do asynchronously so we can spend the time we do have together bonding or brainstorming or talking about things that we want each other's feedback on.
13 How often do you do one-on-one meetings with your direct reports?
I spend at least half an hour with my direct reports and we always fill that time. I also have multiple one-on-ones or follow-ups with a lot of my direct reports depending on particular subjects. I always make sure that the time we spend together is between the two of us so we can specifically spend time on things that directly impact us or even spend time just talking about life, ideas, or career goals.
14 Can hiring remotely help companies solve diversity problems?
I feel very strongly that hiring remotely gives you the opportunity to be more inclusive which can be reflected in our own team that is very diverse. I think a lot also has to happen within organizations to make that shift because a lot of tech companies aren't nearly as diverse as they should be. It's important to not make any excuses and to make it a priority.
15 Do you have any tips or recommendations for leaders that are looking to improve?
Yes, our first value is kindness and that's what I would extend to everybody. I think it's important to be kind to everybody because we're all human. It makes your life so much easier and it makes a huge difference with anyone you work or interact with, everything else is secondary.