Analytics
Visualize how your organization uses Fellow
Gain insight into your company's meeting productivity patterns.
Trusted and loved by the world's best teams
Get insights into how your company collaborates
Without the proper tools, it can be difficult to identify what meetings look like across the organization.

It's easy to lose sight of important problems such as meeting overload, meeting inefficiencies, and collaboration issues that affect employee engagement and productivity.

With Analytics, important meeting and collaboration patterns in your organization are brought to the forefront. From the analytics dashboard, quickly identify issues and create guidelines to improve productivity.
Request a demo
Prevent meeting overload
Remote and hybrid work has resulted in more meetings, and many employees report having too many meetings in their calendars.

To get ahead of this, Fellow's Analytics shows you how many hours your organization spends in meetings so you can visualize how big the problem is.

Quickly see the number of meetings per day by type, size, length and more!
Request a demo
Ensure everyone is using Fellow for meetings

Creating a culture of productive and efficient meetings is a group effort.

Fellow is purpose-built to empower every employee to run efficient meetings. The more teams that use Fellow for meetings, the better the meeting culture will be at your organization.

With Analytics, understand how many users at the organization are actively using Fellow for meetings and highlight power users.
Request a demo


Understand your company's meeting etiquette
Every productive meeting starts with an agenda. Agendas ensure that meetings start with clarity, inspire collaboration and end with clear takeaways.

Fellow's Analytics show you how many meetings across the company were at risk of being ineffective, meaning there was no agenda or meeting notes found.

Keep your teams accountable and create guidelines around meeting etiquette that will keep your meetings health in the green.
Request a demo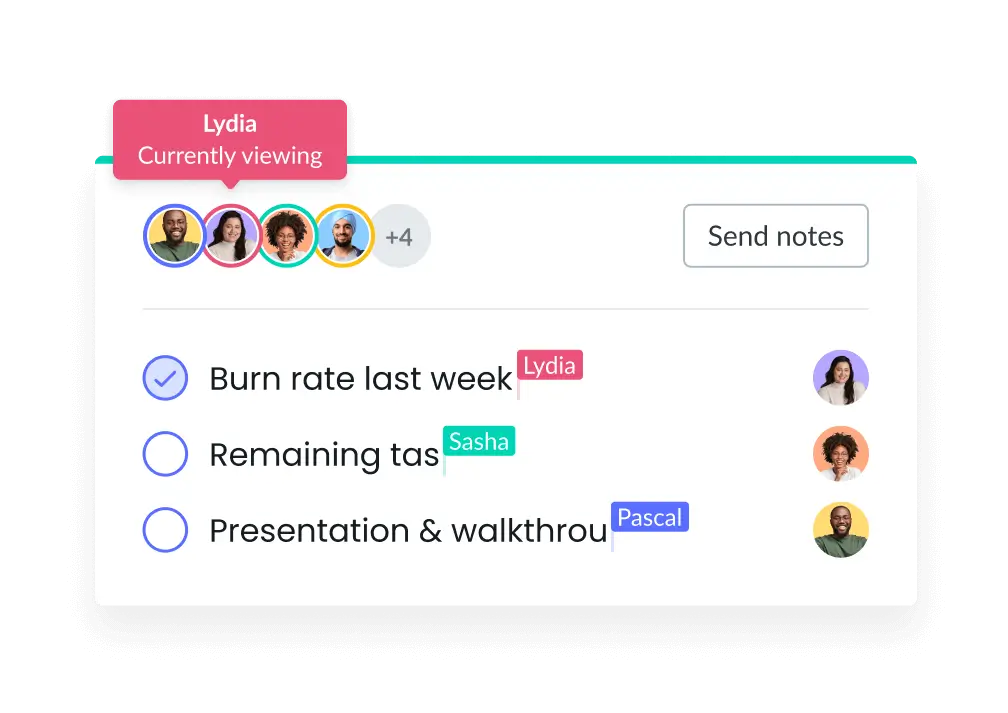 "One of the best additions to our feedback loop has been the company-wide adoption of Fellow. It provides an amazing platform for constant conversations and direct feedback between managers and direct reports."

Justin Schiefner

Director of People and Culture
Run delightful meetings with Fellow
See why leaders in 100+ countries are using it today.
Log in